I help busy professionals reduce stress and overwhelm
so they can do more and make more.
Arrange a complimentary consultation now and let's get to know each other
to determine if we are a good fit to work together.
SOME BENEFITS OF MY ONE-ON-ONE COACHING
Reduces stress & overwhelm, improves your health and quality of life

Increases personal and social confidence, improves mental clarity and focus, reduces brain fog and distraction

Releases mood-improving hormones (neurotransmitters)

Enhances self-esteem, resilience and body-mind awareness

Reduces compulsive feelings, which adds calm to your life

Cultivates empathy and compassion for yourself and others, which improves relationships with co-workers, clients, management, family & friends
Private Coaching Testimonials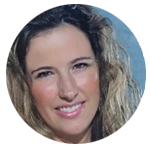 "Mitch Swergold is truly one of a kind. He really helped open my eyes to my own truth. What I love about Mitch is his delivery. I have a very hard time being assertive in interpersonal relationships. Mitch helped remove my self-doubt and re-instill confidence. He speaks with wisdom and intellect in a very frank, concise manner that is easy for me to understand.
After speaking to him for only an hour, I feel I was better equipped to awaken my own truth. I am most grateful for his helping me to shift my perspective around a healthy boundary I needed to set at the time. He also helped me to realize the importance of integrity and to confirm for myself that my actions were necessary. Mitch helped me stand in my own power and speak my truth as the moment called, and continues to call, for it. I feel very grateful for the empowering conversation I had with him. I highly recommend Mitch to anyone who wants to grow, realize their truth and improve how they handle life's challenges."
– Nicole Edwards, Hallandale Beach, FL
Creative director and Owner
Serenity Therapeutics, LLC
---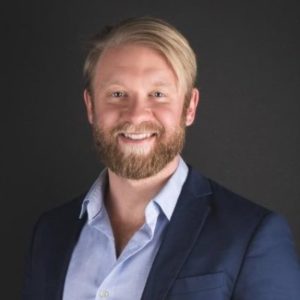 "You know within minutes of talking to him that Mitch is the real deal and can help elevate your personal growth path to exceptional new levels. He employs a diverse array of knowledge and modalities from Buddhism, to psychology, to a physiological understanding of the brain and body…all of which he combines to draw meaningful insights about your personal situation to help you grow into a stronger and better human with more meaningful relationships and connections."
– Matt Shumate, in Miami, FL
Senior Vice President, Max Borges Agency
---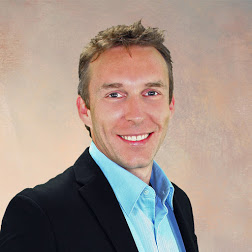 I have been a senior IT Executive working on high profile / high stake initiatives at Fortune 500 companies for over 20 years. Intense and constant stress have been the norm for me. It was the perfect set up for a destabilizing event to send my life over the edge into chaos. I didn't have the tools to manage the extraordinarily stress of my work, much less a painful personal experience ( a difficult breakup ) that happened last year. As a result, I was barely able to function properly at work. I was forgetful and error-prone. In an instant, I had lost my mind, which in my line of work it is everything!
As you can imagine, I was depressed and anxious. I had palpitations at odd times during the day –  especially while I ate – my heart would pound out of my chest at the site of food. Needless to say, I was not feeling safe or confident in my ability to survive. My brain was so stressed I did not know what to do and somehow, normal, basic life functions became challenges. The problem had spread and become pervasive. I tried everything, including medical doctors, psychologists and even natural methods. Doctors prescribed medications that made everything far worse, rather than better. I existed in this state 10 months, feeling desperate. Until I met Mitch…
We were both attending a Qi Gong training in Miami, when we met in line at lunch. I was very impressed with Mitch's discussion of the effects of stress and anxiety that plagues corporate America. We sat together along with the group that was part of the conversation. As we were about to eat, an anxiety attack started. I described it to him as it was happening. He immediately turned to me and asked if I wanted help. I said yes, please!
With a soft and steady tone, he voiced just what I needed to hear. Somehow, something inside me shifted and I immediately started to feel safe and secure and the symptoms dissipated in less than 5 minutes. It was a miracle to me, how everyone from medical doctors to naturopaths couldn't help me for months on end, yet how fast and easy Mtich took me back to my normal state – BAM, it was gone!
At the moment, I am being coached by Mitch, who is teaching me "how to fish – not giving me the fish – as he likes to say" to secure the skill within me. I feel very blessed to have the opportunity to work with him to get back on my feet. Mitch has helped me realize that "I have everything I need to rebuild my life", and make it better while I am at it too! Heck yeah, I am very confident I am going to be ok now! I highly recommend Mitch to anyone who wants to improve their life!
– MJ, West Palm Beach, FL
Owner, MVC
---
"Mitch helped me get to the root of a core issue that was affecting my entire life since childhood. The pattern was so deeply ingrained in me, I was not even aware how it had quietly stolen my joy and freedom. It felt as if I had been lugging a crushing weight along all this time.
Like a master surgeon with laser precision, Mitch honed in on the pattern, and expertly supported me in releasing it with ease and grace. He then guided me through a simple exercise to replace the now released pattern to anchor in joy and freedom. Through this exercise, he wisely guided me to recognize how great my life is, and has always been all along. Wow, so simple and yet so effective. I now feel empowered each time I face a challenge, to rise to the occasion and acknowledge the greatness and path to joy in every lesson that comes our way.
I am so grateful to Mitch… thank you!!"
– A. Cassin, International Entrepreneur, in Miami, FL
---
"Thank you for helping me and thank you for being the Present and the Light … You have a gift. You are fabulous!"
– Tali I., Boca Raton, FL
---
"You are one with the biggest heart I have met in a long time Mitch."
– Ellie S., NY, NY
---
"I'm deeply thankful for my first session with you. Life changing! You are so wise. Thank you. Thank you."
– Stella S., Miami, FL
---
"Thank you Mitch. I feel good tonight and that's thanks to you."
– Cynthia L., Miami, FL
---
"Mitch is a loving healer with a talent for excavating unconscious beliefs that have been holding you back. When I first met Mitch I was spinning out, trying to overcome a limiting belief I thought was standing between me and my dream. In just a 15 minute conversation, Mitch was able to help me uncover the real issue – a belief I thought I had let go of still had a stronghold in my subconscious. This awareness helped me address the real problem and move forward with more clarity."
– K. Barrett, Newington, CT
---
"Mitch brought a fresh perspective to a professional hurdle I was facing. Informed by his personal journey of challenges and enlightenment, Mitch helped me cut through the clutter with his laser sharp solution-oriented mind, resulting in a great outcome."
– William S., Miami, FL
---
"Wow. That was really incredible. Thank you so much for sharing your thoughts and wisdom.  You obviously have an incredible amount of insight and wisdom from extensive research, studies and experience.  I appreciate your ability to really look deep within me and see the unconscious patterns that drive me to make the choices I do and then be able to help me to change that about myself so that I have a different reality going forward.  You offer an invaluable service that not many people do and one that everyone needs."
– Bonnie S., Tampa, FL
---
"I fought my entire life to become the woman I am today.
Thank you Mitch Swergold for a powerful coaching conversation yesterday that elevated my vision and helped me realize yet another blind spot.
We rarely see our own blind spots…that's why it is invaluable to have mentors and coaches whom you trust with the moments of your deepest confusion…and then you realize, what a leap to growth it can bring!"
– Katerina Satori, Las Vegas, NV
---
"I am not sure how to express enough in words to truly articulate the EXPERIENCE Mitch provided to me in a coaching session. He truly gave of himself beyond my expectations. We were, at the onset of the call, complete strangers; but before the end of the call I felt a bond and sincerity in him that was unusually compelling. I felt him to be highly inspirational and full of ways to encourage and enlighten others. I was not particularly relaxed at the start of our conversation, but through his work and giftedness I became very, very relaxed and soothed. He shifted me into a new experience that I can carry into my life from this point forward. It is powerful that he could give so much in such a short period of time. With practice and application of the giftedness he offered, I know my life will continue to be enhanced!"
With heartfelt gratitude,
– Cheri Thomas, Council Bluffs, Iowa
---
"Mitch Swergold, so grateful to have you as a soul friend and love the impact that you create in the world…your precision in identifying major blocks that keeps people trapped and your ability to hold space like an angel, and create breakthroughs is magical.
You are a Sage AND a Magician.
Keep shining your Light."
– Katerina Satori, Las Vegas, NV
---
"Mitch Swergold helped me get through a major block in my motivation that I was not able to get through on my own. He deftly and non-judgmentally asked questions that really made me think, helping me to see things from a different perspective, yet without imposing his own views.
Mitch has a keen understanding of the mind; he was so quick that it took less than 30 minutes for him to see the unconscious pattern I was running and help me shift it in a way that empowers me to move forward and succeed. I am very grateful to Mitch for his wisdom and insights, deft questions and kind demeanor. Thank you Mitch!"
– Jesse Torres III, Miami Beach, FL
---
"In life, we often find we are too close, too inside ourselves to gain the space and perspective to see ourselves clearly, self-access, self-correct and grow. It is in times like these, that the proper guidance and perspective of an intuitive, compassionate and well-trained life coach may prove invaluable. Mitch Swergold is such a person.
On multiple occasions, his insight, experience, intuition and compassion have made him an invaluable guide through those dark nights of my soul. I am very grateful to have worked with Mitch on cloudy issues, as well as issues I simply could not see on my own, and come to new understanding, better perspective and powerful methods for effecting change within myself."
– Maribel R., Miami, FL
---
"Hi Mitch, I just wanted to thank you for today's one-on-one session. I though your seminars are great but I think you are even better one-on-one. I felt that you understood my thinking and emotions and you guided me well in redirecting my thoughts. I will try the meditation practices you suggested! Thanks again,"
– Paty B., Miami, FL
---
"Mitch Swergold is a very dedicated, motivating and inspiring coach.  From the day I met him, he has exhibited a great deal of empathy and wisdom, delivered in a very mild and understandable way.  His wisdom and guidance helped me to shift my perspective and were instrumental in helping me onto a path towards mindfulness, confidence and enlightenment, one that I continue to joyfully work on today, nearly a year after meeting him.
The first time I met him was in a social setting. Mitch intuited my anxiety and struggles and gently asked some questions. The next thing I knew, I was stepping out of my old world and into a world of learning and growth. He shared with me one of the most powerful and catalytic statements I have heard to date: "The Universe will continue to give you the same lessons again and again, until you figure them out."  I remind myself of this statement every time I'm faced with a struggle, and work through it, confident that I'm doing so for a good reason: to learn and grow.
Since our first encounter, Mitch has assisted me in learning how to meditate, set goals and work through anxieties and struggles.  It is with excitement that I recommend Mitch as a coach, teacher and spiritual guide to anyone that is struggling with confidence, love and or finding his or her way in this world.  I'm grateful to the Universe everyday for bringing people such as Mitch into my life!"
– M.P., Miami, FL
---
"2014 was a very tough year for me, with bumps in the road of slow business, injury preventing me from doing my favorite activity, relationship and other personal issues. I've had a lot of frustration, anger and more frustration.
I didn't know how mind patterns, which sometimes tell stories over and over again, for years, that we just assume are the truth, are physical connections in the brain. Then I started working with Mitch. From the very first session, I was deeply thankful to Mitch. It was life changing! He is so wise.
It is very hard to break old patterns, like starting to exercise a muscle you never used before. Hurts arise, unknown feelings, resistance . . . defenses.
Without Mitch's help, I wouldn't have started to redefine myself. I'm still working at it, but as I struggle, I can see a new window of possibility, which helps me to see that all my mind says is not true. I open the air of this window, I look, I accept, I breathe. I see that life can be changed as soon as we get rid of our old views and focus on new ones. And learn to embrace life. Being more in the moment. Being kind to others.
Mitch is a very, very kind, generous, patient and sensitive guide. A wise guide. I always have exercises and meditations as homework, which help me to develop new views and habits of my mind.
Mitch is very honest with me. He has been very skillful in helping me to see some very difficult and sensitive unconscious issues and face myself to change the views I was attached to, even when I didn't want to. This has helped me to trust him. He always has my best interests at heart and he is always there for me, checking in on me, coaching me along, encouraging me, compassionate towards me.
But most importantly, Mitch lives what he guides me to. He embodies it in his own life and expression.
Thank you Mitch. 2014 will be highly remembered because of your wisdom entering my life and the start of major changes towards a better life!"
– Stella S., Miami Beach, FL
---